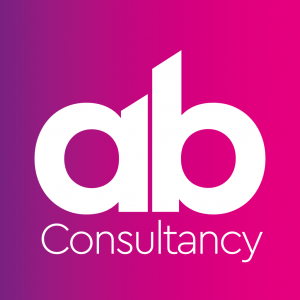 BID Manager – Up to £60,000 + car/allowance + 10% Bonus + PHC + Pension
Hybrid role – based from home & Gatwick/Heathrow
We are currently recruiting for a BID Manager for our client who provides services to the aviation sector. They are open to the sector you have previously worked but need someone who is a self starter to join their business. You will need to be self-driven, creative, have robust project management skills and good attention to detail.
Primary Purpose
Act as bid management lead working in conjunction with the Head of Business Development and Commercial Director on proposal opportunities and tender responses in the aviation sector.
Manage, develop and drive the submission of the best overall quality bids and commercial proposals to secure profitable and sustainable revenue with agreed bid strategies, win themes and the delivery solution.
Key Responsibilities
· Appraise client pre-qualification and tender documentation to clearly capture objectives, bid requirements, risks and issues
· Adhere to the prescribed internal bid governance processes to uphold compliance for go/no-go decisions, senior approval for commercial bid models, legal reviews, and impact assessment of corporate insurance coverage
· Ensure the smooth running of the bid process to secure new or retained business opportunities, ensuring the bid team converts a client's requirements into a compelling, governed, winning proposition within the known timescales and constraints
· Work in collaboration with subject matter experts and take full responsibility for the quality elements of the bid submission and to author all, or specific parts, of the quality submission
· For large/complex proposals, produce a bid plan and supporting bid development documentation which includes, but is not limited to, storyboards/answer plans, SWOT competitor analysis, risks and issues assessment, and lessons learnt log
· Host, lead and support bid kick-off meetings/workshops and capture notes and actions to ensure follow-up activity where necessary
· Manage third party provision of design, print, promotional products, presentation materials and other aspects as appropriate
· Liaise with, support and collaborate as required with cross-sector/division bid management colleagues.
· Produce and maintain a bid management library to include, but not limited to, case studies, testimonials, copies of bid submissions, presentations, and related materials
· Support the seamless handover of bid commitments to operational teams as part of the mobilisation process
· Contribute to the development of innovation and operational continuous improvement to enhance the overall bid proposition for our aviation service categories
· Support with pre-tender related activity including, but not limited to, monitoring industry trends, production of client communication material, attendance of conferences/events
· Establish and support business development processes such as an account management framework, commercial strategy activities, and client relationships
· Liaise with regional operational teams to identify best practice and local successes to inform case study development
· Carry out relevant research to obtain information / details to allow written solutions to be developed and considered
· Act as an ambassador for the bid management and commercial team, developing relationships with internal key stakeholders, and improving the overall professional standing of the team
· Maintain professional development and continuous improvement to deliver best practice bid management methodology
· Undertake any other reasonable duties
Qualifications and Experience
· Professional qualifications an advantage e.g. APMP or project management
· Experience in facilities management and/or the aviation industry
· Previous bid management experience
Person Profile
• Ability to work well individually and as part of a team
• Good at building relationships at all levels from senior management to front-line operational colleagues
• Able to challenge the status quo to arrive at client-centric solutions
• Excellent communicator, verbal and written English
• Motivated and focused to deliver individual, team and company goals – a desire to win
• Solid organisational skills, attention to detail and demonstrate a high level of quality in all work areas
• Proactive, flexible and the ability to problem solve under challenging conditions
Job Features
| | |
| --- | --- |
| Job Category | Other |
| Job Type: | Permanent |
| Posted: | 10/12/2019 |